Only in the last 20 years is a special type Tango shoes for women has become so popular that it is now considered typical of Tango Argentino: open-front sandals with delicate straps, high, narrow heels and smooth leather soles. However, it was not always the case that women stepped onto the dance floor in eight centimeter high heels. In contrast, Tango shoes for men remained relatively classic.
Women's tango shoes in the change of fashion
If you look back just a few decades, typical Tango dance shoes for women were closed at the front and had between four and six centimeters high, rather wide heels, similar to flamenco shoes.
High heels and high-heeled sandals are not just a matter of fashion. The weight of the Tango Argentino is on the front part of the feet. It has been found that high heels can aid a woman's dance posture. The turns on the ball of the foot, which are typical for Tango, are also easier.
An open toe section in dance shoes also has its advantages: The toes are not constricted and can spread apart, which enables good traction and a secure stance.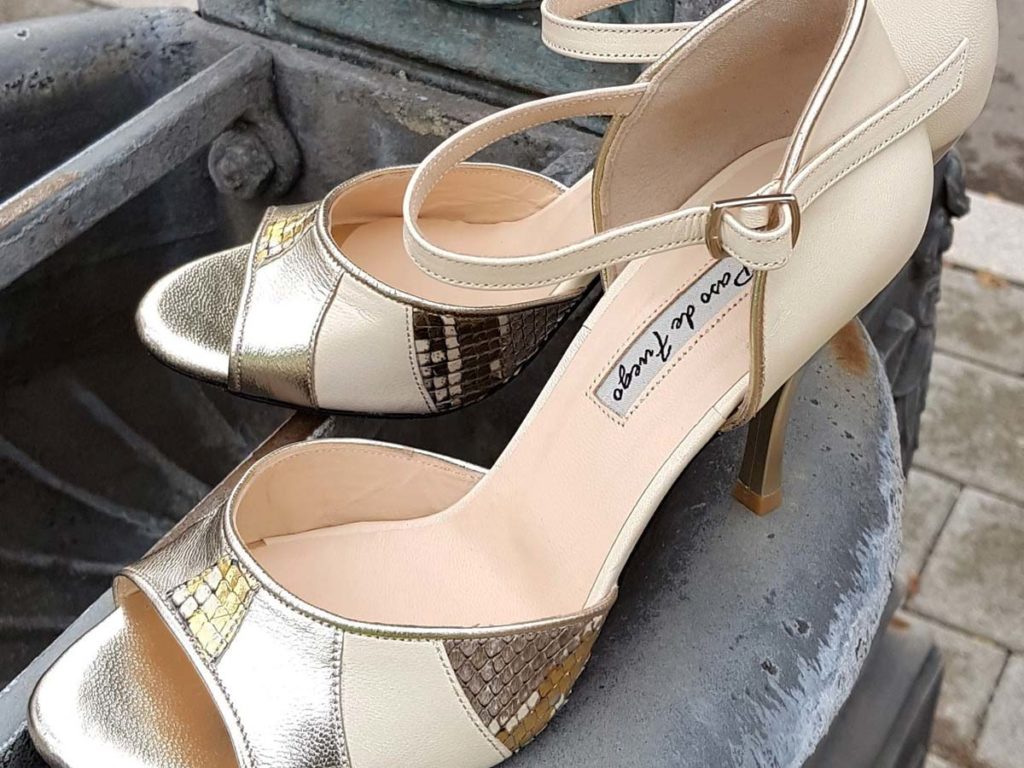 Tango shoes men
Tango dance shoes for men are usually more classic. Black, brown and gray are popular colors, mostly in leather or soft suede. Two-tone models in a combination of black and white, in Budapest style or in patent leather embody the elegant dandy. Some manufacturers also offer fashionable models in a sneaker look, which provide variety with colorful accents.
Here you will find a comprehensive description of Tango shoes for women and men, also called leaders and followers.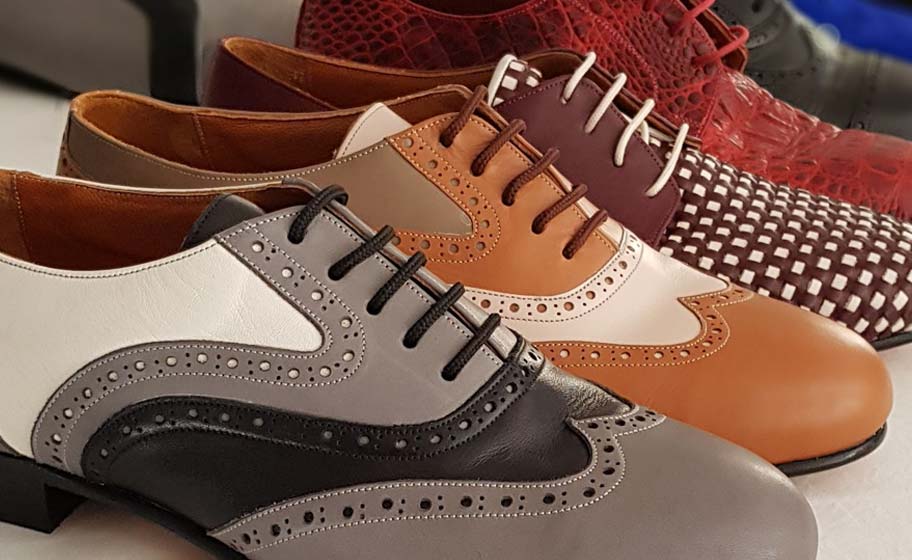 The structure of tango shoes
Anyone who buys a pair of Tango shoes is investing in equipment for their favorite hobby or even their job. Good quality is very important here. You should therefore spend a few minutes learning what makes such a shoe model so special.
All shoes have four components
the upper material (shaft)
the insole (insole)
the outsole
the heel
The heel is attached to the outsole with glue and nails. The hinge spring (a piece of metal) is located between the insole and the outsole. The hinge spring for Tango shoes is shorter than for sports shoes in order to gain additional flexibility.

Usually there is padding on the top of the insole - but for Tango shoes this padding is thicker than for street shoes to provide extra comfort. The insole is attached to the outsole with rubber glue. In dance shoes, however, it is additionally reinforced by nails to ensure structural stability.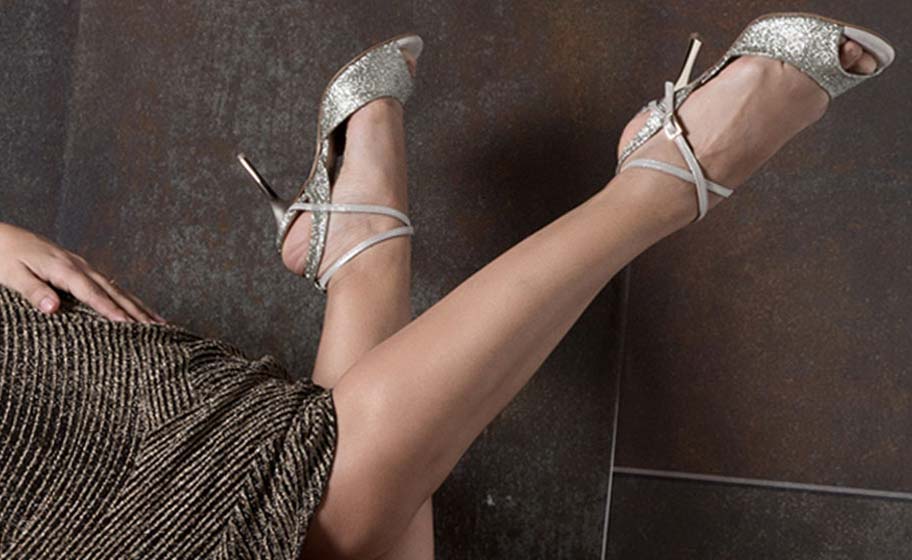 Buy good tango shoes
Buying the right style of tango shoe is almost a science or an art form. The following tips can help:
It goes without saying that your tango dance shoes should be the right size. Make sure your feet aren't swollen when you try them on.
Before you buy, make sure the shoes are balanced - you will often only be standing on one leg, so test each shoe individually by alternating between your left and right legs and see if you still feel safe and grounded.
You should test models for women (followers) by walking backwards. This is how you will be using them most of the time in tango!
Another test is turning - make sure the dance shoes hold up well.
There are different heights for the heels. In general, beginners should start dancing at a lower height (5-7 cm). A very flat heel is not necessarily helpful here, as it does not support the posture typical of tango.
The shoes should fit snugly without disturbing the circulation or even causing cramps (which can happen with heels that are too high).
The most important test is to make sure that your foot is not slipping and that there is enough grip in the tango shoe.
The sole should be made of a material that allows it to turn easily - too much pressure, especially on the joints, can lead to injuries.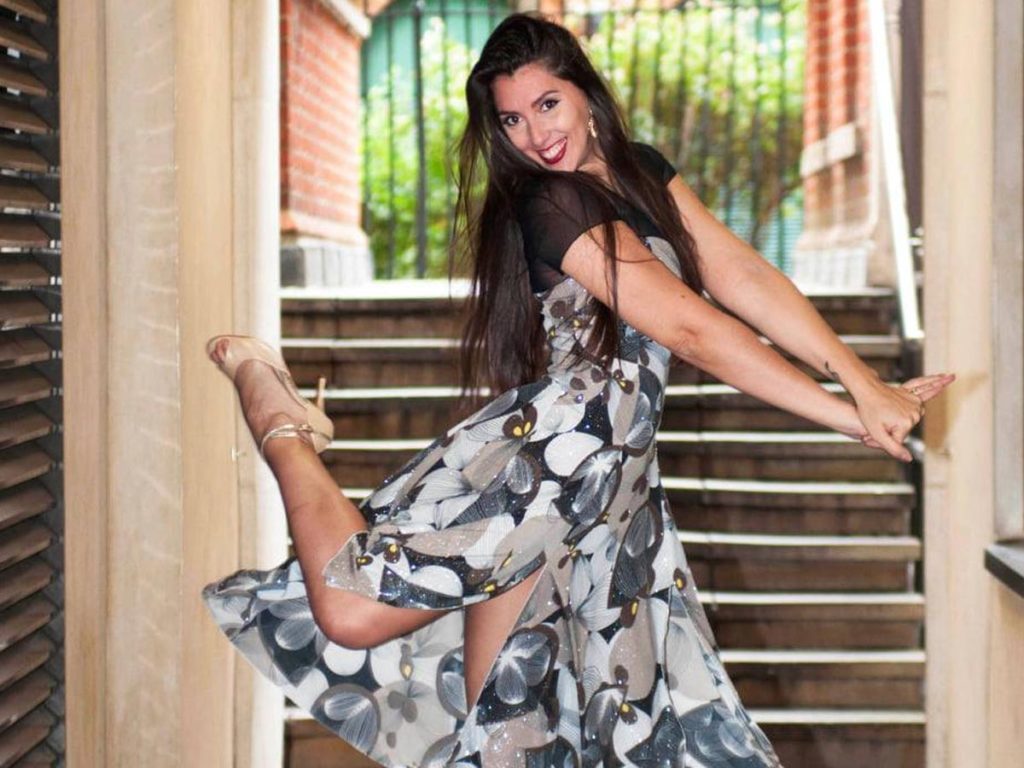 What else to consider?
Normal street shoes are not suitable for tango. Therefore, you should use the right dance shoes from the workshops of experienced manufacturers right from the start - for dance school, for practice and at the milonga.
When learning to dance tango, beginners can use dance shoes with closed toes for better protection.
You should use a shoe pouch or large bag to comfortably carry and protect the tango shoes.
Insoles can be used if your shoe is a bit too big or to provide more comfort and bounce. There are e.g. very good self-adhesive ball pads made of silicone.
Tango shoes are usually made of either leather or suede. Leather tends to be firmer, suede is more flexible. Fabrics are also used as the upper material.
The heel must be at right angles under the heel of the shoe.
With higher heels, when dancing, you tend to slide forward in the shoe, so that there should be good padding of the ball of the foot and the toes.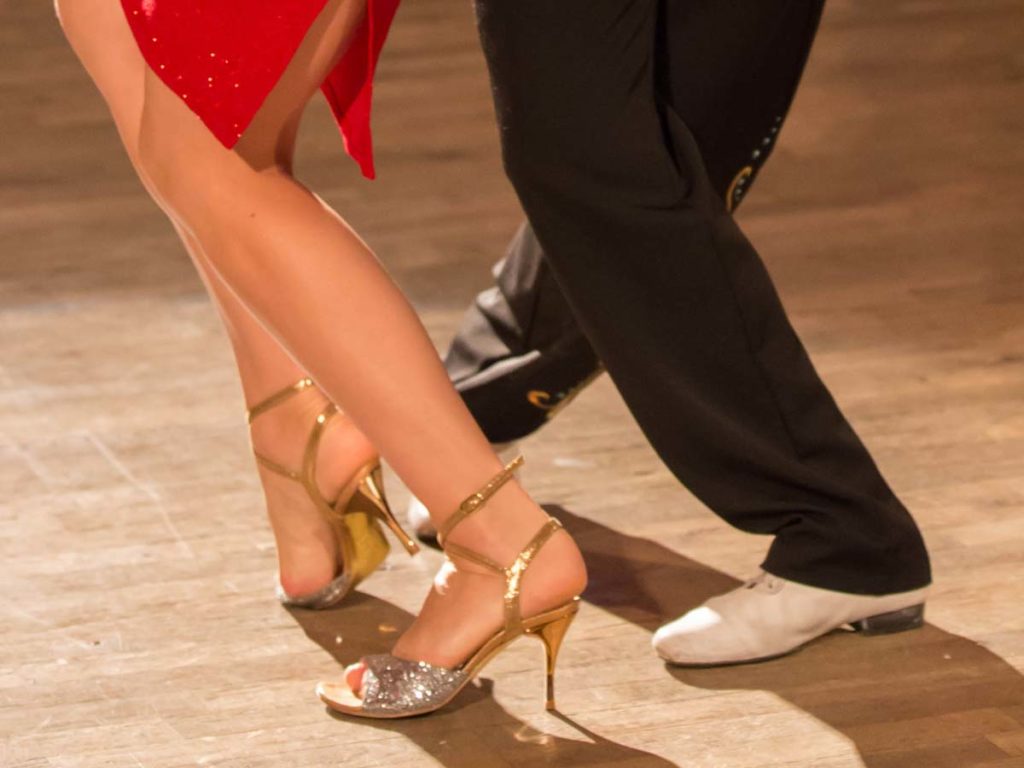 Features of the women's and men's tango shoes
Argentine tango is an emotional and intuitive music. This means that for tango dancers, effortless movement across the floor is crucial in order to establish a good connection to the music and to respond to the partner's movements.
When tango first emerged from the working-class neighborhoods of Buenos Aires and Montevideo and reached upscale salons in both Argentina and the rest of the world, tango dancers preferred a softer type of shoe, which eventually evolved into custom-made dance shoes, perfectly suitable to dance to tango music.
Beginners in the Argentine tango world should ensure that their tango shoes are comfortable and offer protection. It is important to be able to move effortlessly on the dance floor when learning the first tango steps, when practicing and when doing "social dancing".
Choosing the right footwear is critical to becoming aware of how your body interacts with the ground. Good tango shoes help you to achieve the correct dance posture and to develop the strength, balance and self-confidence that are necessary for a harmonious couple dance.
Those who have been pursuing their hobby for some time usually gradually acquire the right "equipment": Suitable tango clothing that does not restrict is recommended, but good dance shoes are indispensable in tango for a relaxed, joint-gentle execution of the typical movements.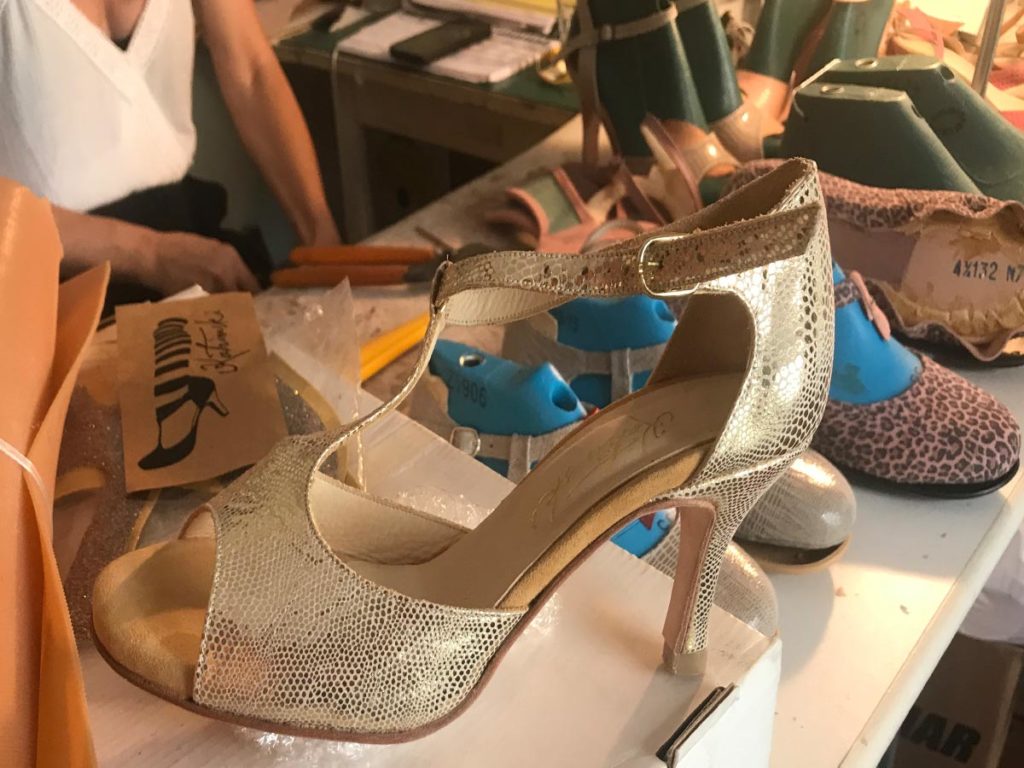 Heel heights for practicing and dancing
Tango shoes for women are known for their high heels that can reach up to 10 cm. For the beginning, however, it is usually recommended to stick to a dance shoe model that is a little "closer to the ground". It helps to gain the necessary self-confidence to maintain a stable body axis with fast movements and complex figures. 5 to 7 centimeters is a good choice here.
For hours of practice or for dancing in the leader role, there are very comfortable closed women's tango shoes in sneaker form as an alternative. As standard, they usually have a heel height of 3 to 5 centimeters. Really flat dance shoes in beautiful designs are also offered. Some of these models are also elegant enough for the evening milonga.
Once the basics of Argentine Tango are learned, women are encouraged to switch to higher-heeled dance shoes as these will allow the weight to shift more onto the ball of the foot. This supports the dance posture, and the tango-typical rotations (pivots) are even easier to perform while dancing.
Convenience is especially important!
Of course, one of the most important things to consider when choosing shoes is: you have to feel comfortable in them! The tango shoe should not be so tight that it causes pressure points or blisters. But it is also not advisable to wear shoes that are too loose. Both men and women will dance close to the floor most of the time, keeping their balance on the ball.
High quality Tango shoes are handcrafted for good reason, which is why their price is higher than many industrial standard shoes. Wearing proper dance shoes that are flexible enough to support small movements and twists is crucial for a comfortable tango dance.
Leather-soled shoes tend to be firmer, but more slippery on smooth surfaces, especially when they're new. A tango shoe with a suede sole, on the other hand, offers more grip and flexibility when dancing, but is more sensitive and needs more care.
The differences between normal street shoes and shoes for tango are of course much more visible in women's shoes than in men's. This affects the appearance as well as the quality and construction.
Tango Argentino is known as a very elegant dance and many dancers like to wear extravagant and stylish shoe models that meet the requirements of their dance.
They should also match your tango fashion or the color of a particular dress. In the evening at the milonga, many women like to wear shoes in silver or gold, as these colors go with almost everything and look like valuable jewelry on the legs of the wearer. Playful details are also popular with the dancers.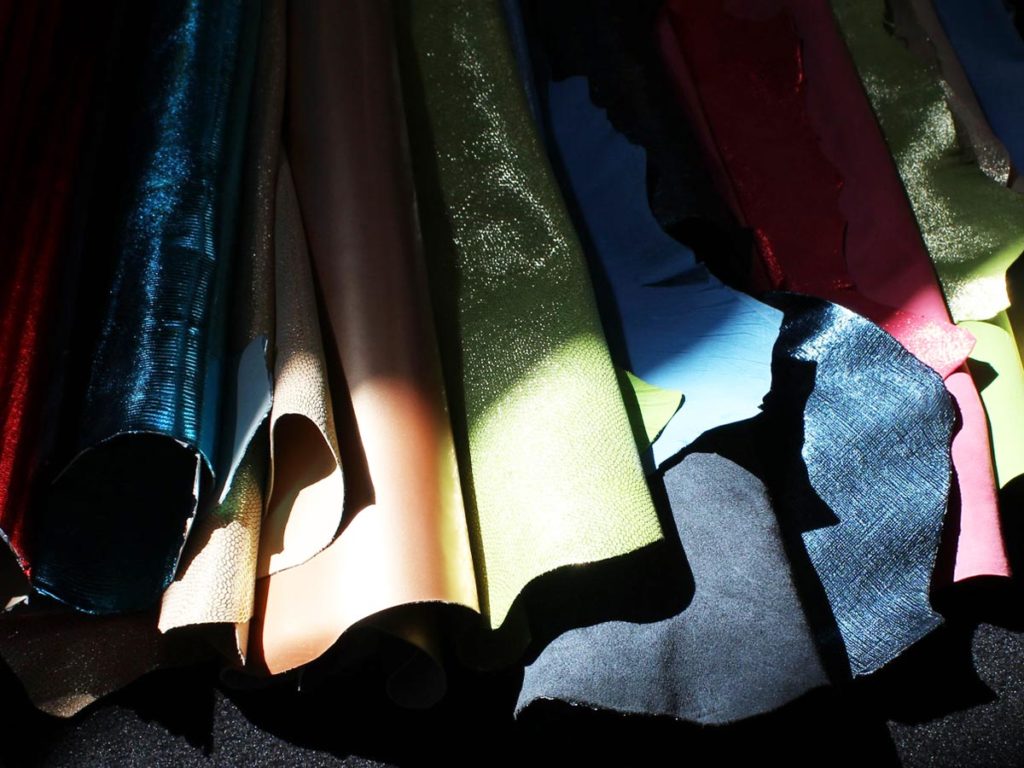 Foot health
Dancers must take special care to maintain the health of their feet, as their movements put strain on the heels and balls of the feet when performing tango turns or numerous powerful steps in quick succession.
If a dancer begins to experience pain while dancing, or if existing problems worsen, she should consult a doctor or specialist to select suitable dance shoes. For example, some models are especially suitable for Hallux Valgus.
Shoes for Tango Argentino differ in these characteristics
Shape: The shape is the main feature that defines the shoe. It depends on the shoe last which is used. There are three basic shapes (slim, medium and wide). Shape and size are the most important criteria to find the most suitable model.
Size: Women's shoe sizes typically range between 35 and 42 in Europe and Latin America, between 5 and 11 in the US, and between 3 and 9 in the UK.
Sole: The soles of the women's tango shoes have to be thin but strong. The sole should be smooth in the front area (leather sole or sole made of suede) so that you can turn easily, while the arch that connects the heel and toe offers a firm hold and still has to be flexible.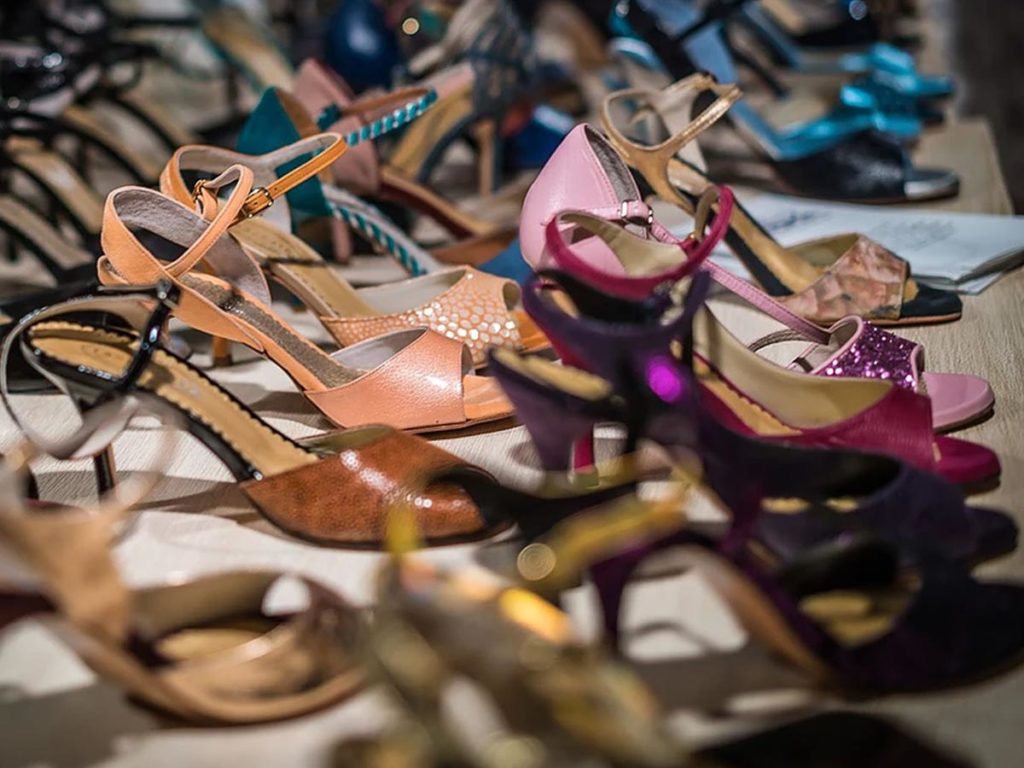 Hinge spring: To keep the heels of your shoes stable and to give your legs stability when walking, a ten centimeter long and one to two centimeter wide steel spring is built into a cavity between the heel and ball of the foot.
Heel cap: The heel can be closed or open (slingback). For beginners, it is advisable to wear models with a closed heel instead of a completely open sandal, as this gives you an even more secure hold.
Toe cap: Most women's tango shoes are open at the front and show more or less toes. For the first few lessons, however, it may be advisable to start in shoes with a closed toe to reduce the likelihood of injury. The shoe should be snug around the toes, but not too tight. The toes should not be pinched together and should be able to stay in their natural position.
Comfort: Tango shoes have to be comfortable, but they also have to offer a secure hold, because the tango can lead the dancer in many quick movements and turns. The thicker the padding in the front area, the more comfortable the shoe. High-quality materials are important here so that the upholstery stays soft for a long time.
Some dancers prefer to feel the floor directly and therefore do without thick cushions. Leather shoes offer more support, but some prefer shoes made of suede because they are particularly comfortable.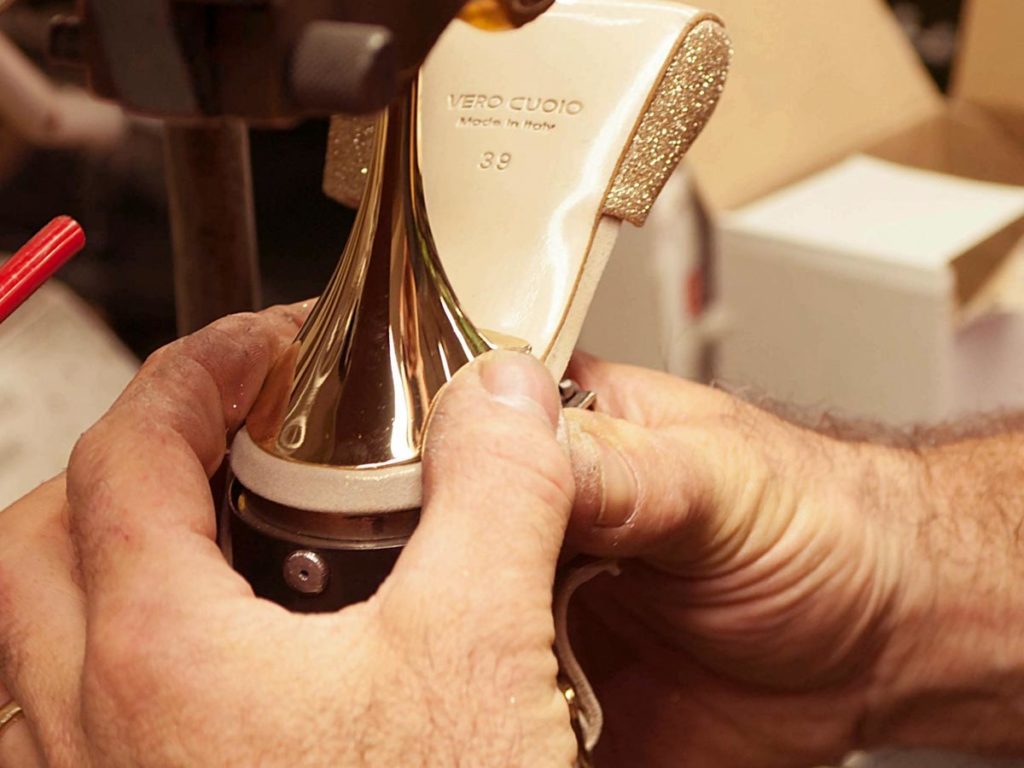 Information about the heel
Heel stability: The heel of women's tango shoes must be very stable, and it must be well connected to the heel counter. Heels that show signs of flexibility should be avoided.
Heel position: It is very important that the heel of tango dance shoes is in the perfect position so that the dancer can distribute her weight evenly between the heel and the ball of the foot. If the weight is distributed more forward, back, left, or right in any way, the dancer is more likely to be injured.
Heel Height: The total height of the heel is measured from the floor to the point where the insole meets the top of the heel. The heel heights of women's tango shoes usually start at 5 cm, but most modern tango shoes are made 7, 8 or 9 cm high.
Dance shoes women
Further specific information on the topic of women's dance shoes for tango, salsa or Latin can be found on the websites of the respective shoe manufacturers.
Dance shoes men
For men's dance shoes, as well as for women's dance shoes, there is plenty of information on the shoe manufacturer's websites, where you can find more information. Tango shoes for men also differ significantly in their construction from normal street shoes!
Video: Natasha Lewinger dances in Alagalomi tango shoes - with Haris Mihail
You can find a large selection of dance shoes on the Internet
Tango shoes from the brands Alagalomi, Paso de Fuego, Tango Leike,
Tangolera, Madame Pivot, Regina, Sur, Comme il faut and many more
Shoes for many other dances like salsa, bachata, kizomba, standard latin
Dance shoes in classic colors like black, gold and silver
wide variety of colors, designs and materials
Tango shoes in closed form
Dance sandals for tango, made of leather
Tango shoes with high heels or flat heels
the right fit for every foot
Women's shoes and men's shoes
Tango shoes with leather or suede soles
the right dresses, skirts, tops and dance pants
Bags, shoe bags and accessories
Many manufacturers of tango shoes also visit milongas, festivals or encuentros to offer their shoes "live" there. Here you can try to your heart's content and find your favorite models!
Links to the websites of the tango shoe brands shown here:
***
Cover picture and more pictures from Alagalomi: Keith Elliott, model Natasha Lewinger.
Other photos: Thomas Lackner, Paso de Fuego, Tango Leike, Karin Lüders
***