The Fashion guide for tango dancers: what should tango fashion be able to do? Beginners in particular often do not know where to find beautiful dance clothes and what is important. Here you will find an overview of the diverse range of dance fashion and popular designers. You can also learn something about the origins and history of tango fashion.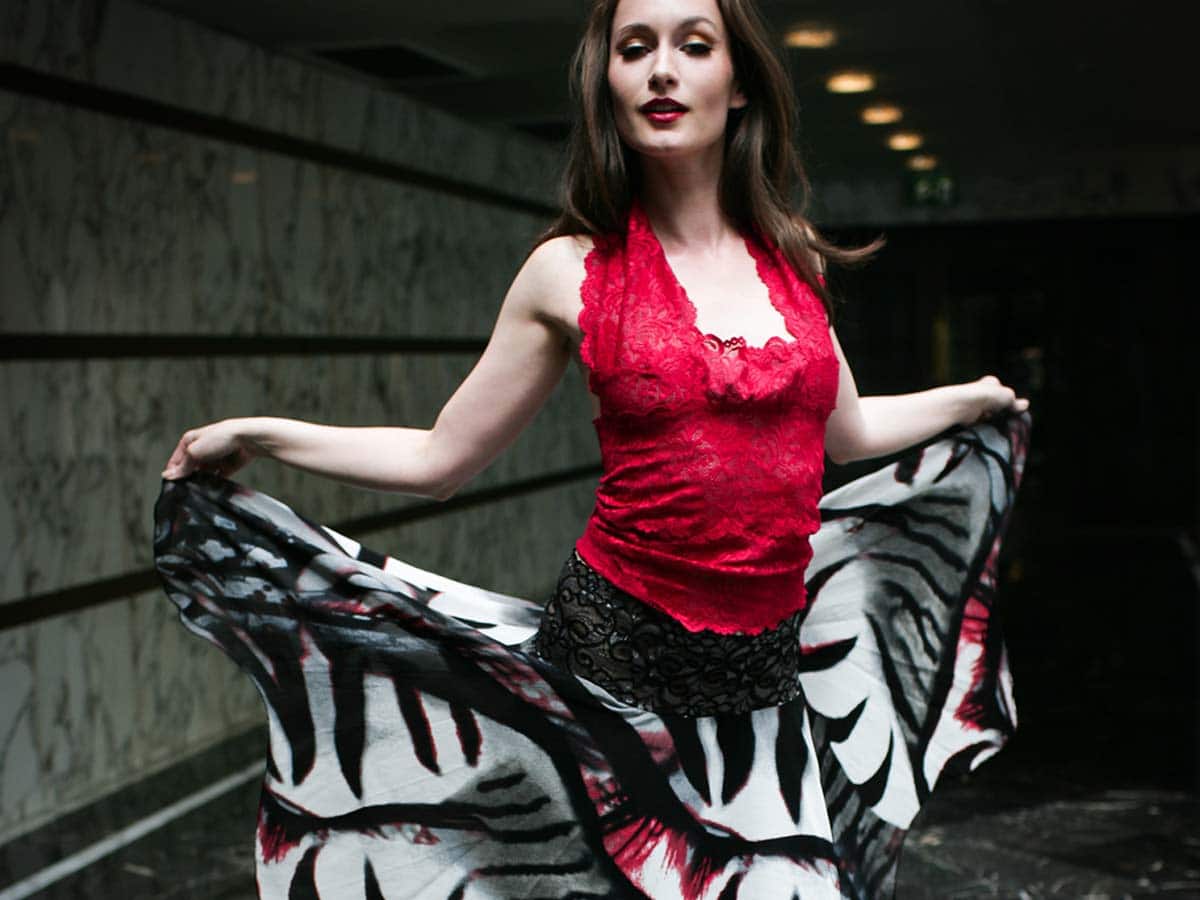 Which dance fashion items are available?
Dance clothes - casual or elegant
Experienced Tango fashion designers know what is important: stretchy, durable and easy-care materials, light fabrics, good workmanship. The designers create dance fashion of all kinds for women and men: whether elegant evening outfits or simple and comfortable clothes for training, dance skirts, tops, shirts or dance trousers. In addition, casual, elegant or sexy shapes and cuts that adapt to the dance movements and put them in the right light.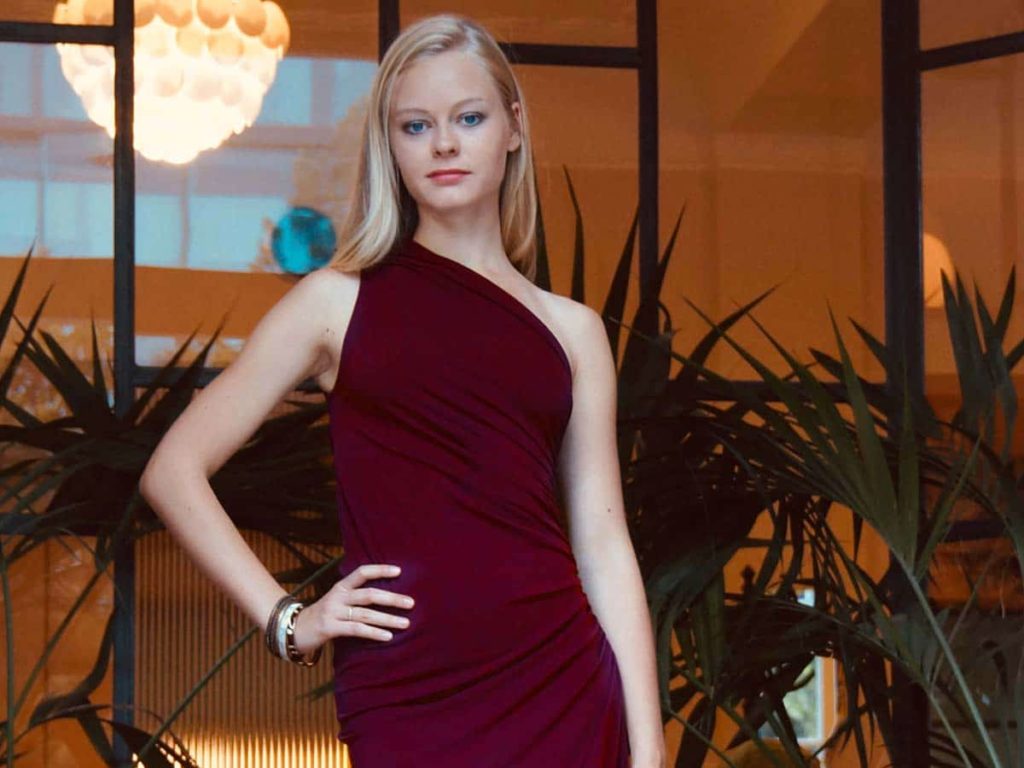 Tango shoes - comfortable and resilient
Many tangueras and tangueros are looking for the right shoes for a Milonga or class. Tango shoes have to do a lot: they should give a firm grip with every step and turn, be comfortable and not cause pain or pressure points. They also have to be able to withstand a lot, because there are very different dance floors such as parquet, laminate, linoleum, stone tiles or marble. There are tried and tested tango shoe brands that are popular with dancers and combine elegance and the best craftsmanship. So everyone can find their personal favorite manufacturer, because not every brand fits every foot!
Accessories - the right equipment
In addition to dance shoes and tango clothing, there are of course also the right Accessories for dancing: beautiful shoe bags, stylish bags for transporting tango equipment, small evening bags and clutches or practical hand fans for fresh air. Often it is the little things that make the dance outfit really shine!
Fashion designers for Tango
There are brands that specialize in the design and manufacture of tango fashion or dance shoes. Tango is not a "mass market", so they are mostly small factories that make every part by hand. Often the designers are also manufacturers at the same time. The quality standards are high and there is a great deal of proximity to the customer. Personal advice and custom-made products are common with many brands.
Tango fashion and shoe designers can be found with their sales exhibitions at milongas, encuentros or festivals. They are also increasingly offering their dresses and dance shoes online. There are only a few permanently installed shops, which can be found mainly in larger cities.

Here are some of these brands that we can recommend personally.
Alagalomi - dance shoes by Claudia Mauriaca
The founder of Alagalomi, Claudia Mauriaca, had the desire to develop a new and colorful dance shoe line that meets both the need for comfort and stability. Tango Argentino is a dance that embodies sensuality and elegance. But the technique and the precise movements are also important. That is why tango shoes are not just accessories, they are indispensable tools.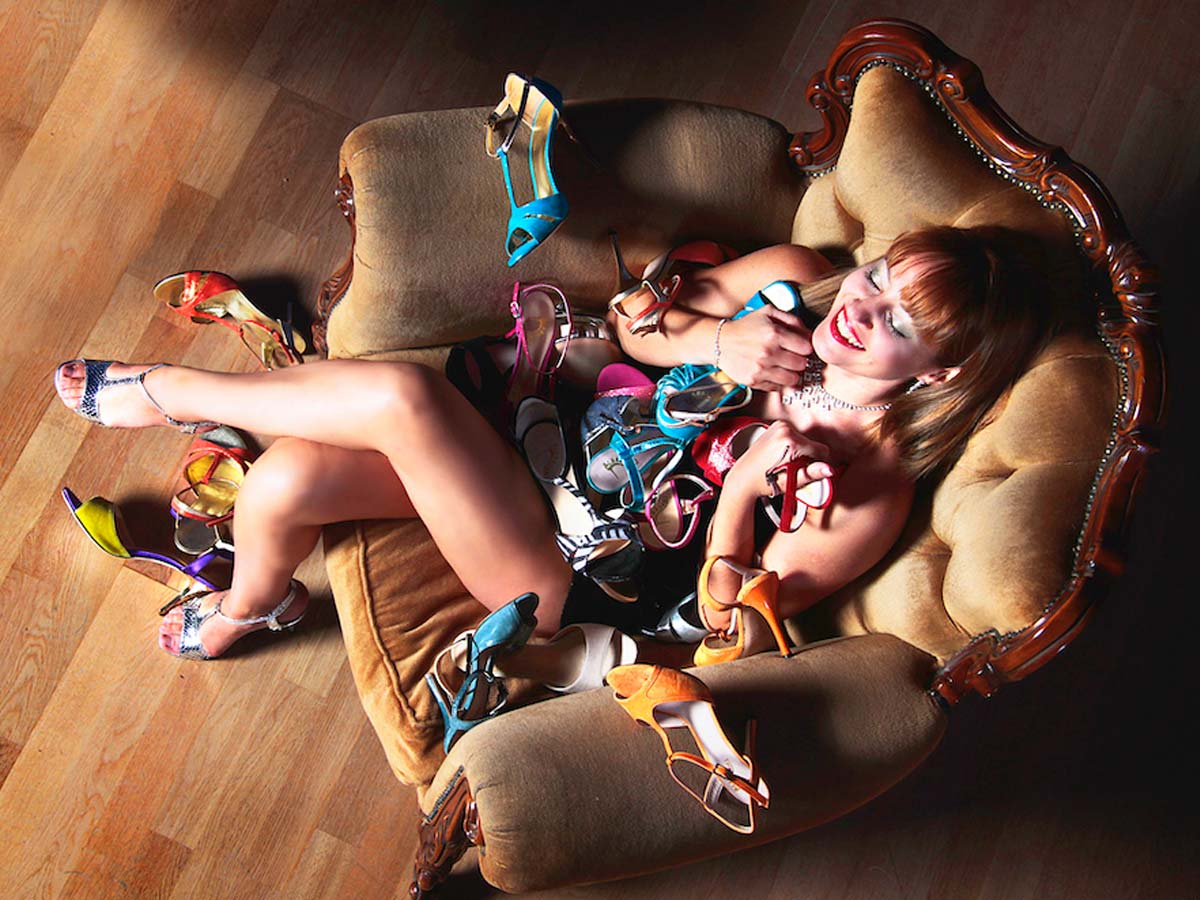 Creation of a new brand
A young, sexy shoe brand was created based on these specifications. The designer Claudia Mauriaca loves to work personally on each shoe model. She coordinates the shapes and colors, selects the leather and other components. She leaves the final realization to qualified masters of the art of shoemaking. All models are handcrafted in Rimini, Italy. The end products are technically perfect and at the same time very elegant shoes.
Many options per model
The Alagalomi Shoes team knows that customers are looking for a unique combination of color, originality and style. They also have special needs when it comes to comfort. Try on and feel good - that's the way it should be! That is why all models are available in numerous variants. Details such as shape, heel height or the material of the sole can be selected in different versions, which are individually made to order.
Sensuality meets quality
The shoe brand from Rimini is valued by a growing number of dancers. They know that they will find more here than a perfectly fitting pair of shoes. Namely reliable quality and competence, combined with sensual Italian style. So exactly the right qualities to support the passion for dance. The different types of soles (leather, suede or tunit rubber) are particularly valued by professionals and show dancers who want to dance perfectly on difficult floors like smooth marble or stone tiles.
Costume Couture Berlin - dance fashion by Bettina Maria
The fashion of COSTUME COUTURE BERLIN designed by Bettina Maria is pure fantasy: theatrical, dramatic, romantic, sensual. Bettina Maria is a German fashion designer who moved from Berlin to San Francisco / USA in the early 90s and started to create her unique fashion there. She designed several collections per year, ran her own gallery and employed up to 10 people. In addition, she supplied over forty high fashion boutiques in the USA with her imaginative "Art To Wear" garments.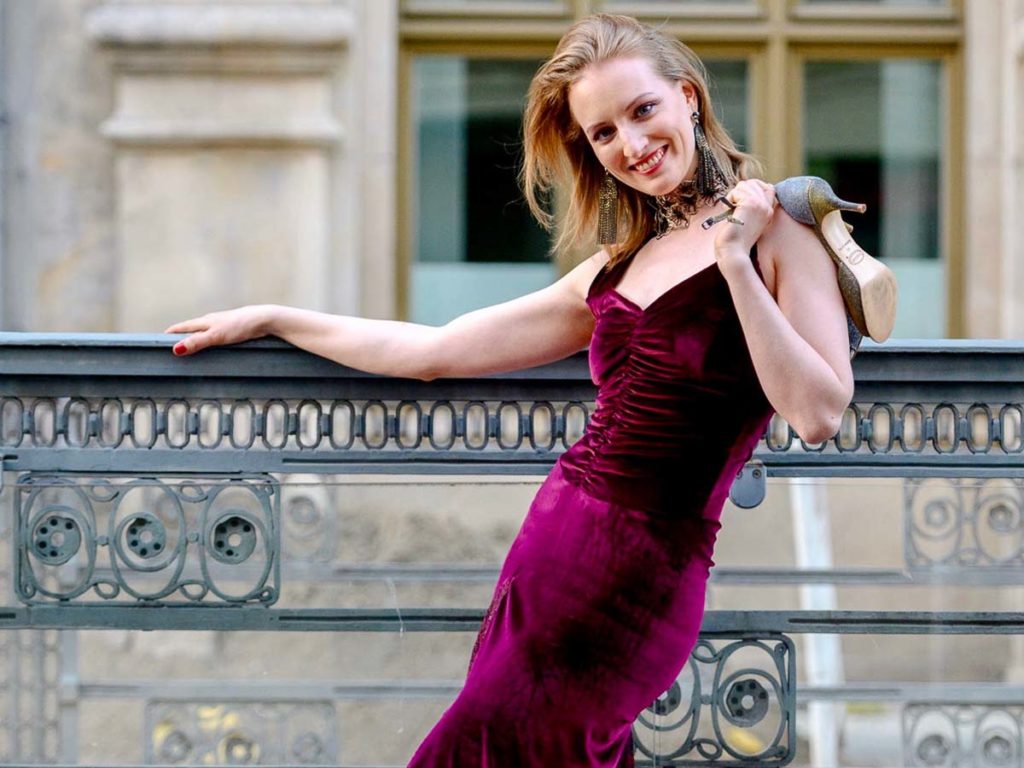 From San Francisco to Buenos Aires
Bettina's life changed fundamentally when she came into contact with Tango Argentino in San Francisco. Her love for this dance, its music and culture made her move to Buenos Aires in 2007, where she literally breathed and lived tango for three years.
The creative energy of the city, the fantastic dancers, as well as the spectacular stage shows inspired Bettina's creativity. In addition, there was her own commitment and tango dance training. She let the many colorful impressions and emotions flow into her own art.
Modas de tango
Soon the first collection was created under the name "Modas de Tango". At that time there were tango costumes for stage shows, but little wearable fashion for the visitors to the daily milongas. Bettina had recognized this and so success was not long in coming. Now the change was complete: the high-end fashion that Bettina Maria had produced in the USA became a tango fashion business.
For the designer, dressing elegantly for tango is a homage to its culture, a sign of respect. It doesn't have to be traditional or formal, however. Soft, flowing fabrics can rather support the expression of the dance. Above all, the style, the cut and the material should be functional.
Imaginative dance fashion
After her long stay in Argentina, Bettina returned to Germany and moved into a studio in Berlin. She now called her tango clothing line "COSTUME COUTURE BERLIN".

Still inspired by the style, music and dance of the Tango Argentino, today Bettina Maria designs dance clothes for an international clientele under this label. Her imaginative fashion gives every dancer the feeling of being well and stylishly dressed, always feminine and sensual. Each part is individually made, with great attention to detail, and of course also made to measure on request.
Material for dancing and dreaming
The designer loves to visit fabric fairs on her many trips and personally buys the materials for her creations there. Most come from the American west coast, especially from San Francisco and Los Angeles, or from Korea, China, Iran and Japan. But she also discovered many amazing fabrics from Italy, Switzerland, Germany and Turkey in Berlin.
Bettina Maria has created her own contemporary mix of styles. Even if her designs are influenced by tango, they are wonderfully suitable as party fashion or for other dances such as salsa, Latin or swing.
Tango Leike - tango shoes made in Italy
Special wearing comfort and elegant design are what made the handmade shoes by Tango Leike famous. Fernando Eidis, born in Argentina, is the owner of the popular tango shoe brand, which has its production facility in Italy.
Tango Leike stands for a collection of classic and fashionable models that make every dancer's heart beat faster. The sought-after dance shoes are known for their flexible leather soles and the super comfortable padding under the ball of the foot. They are one of the favorite brands of many tango dancers.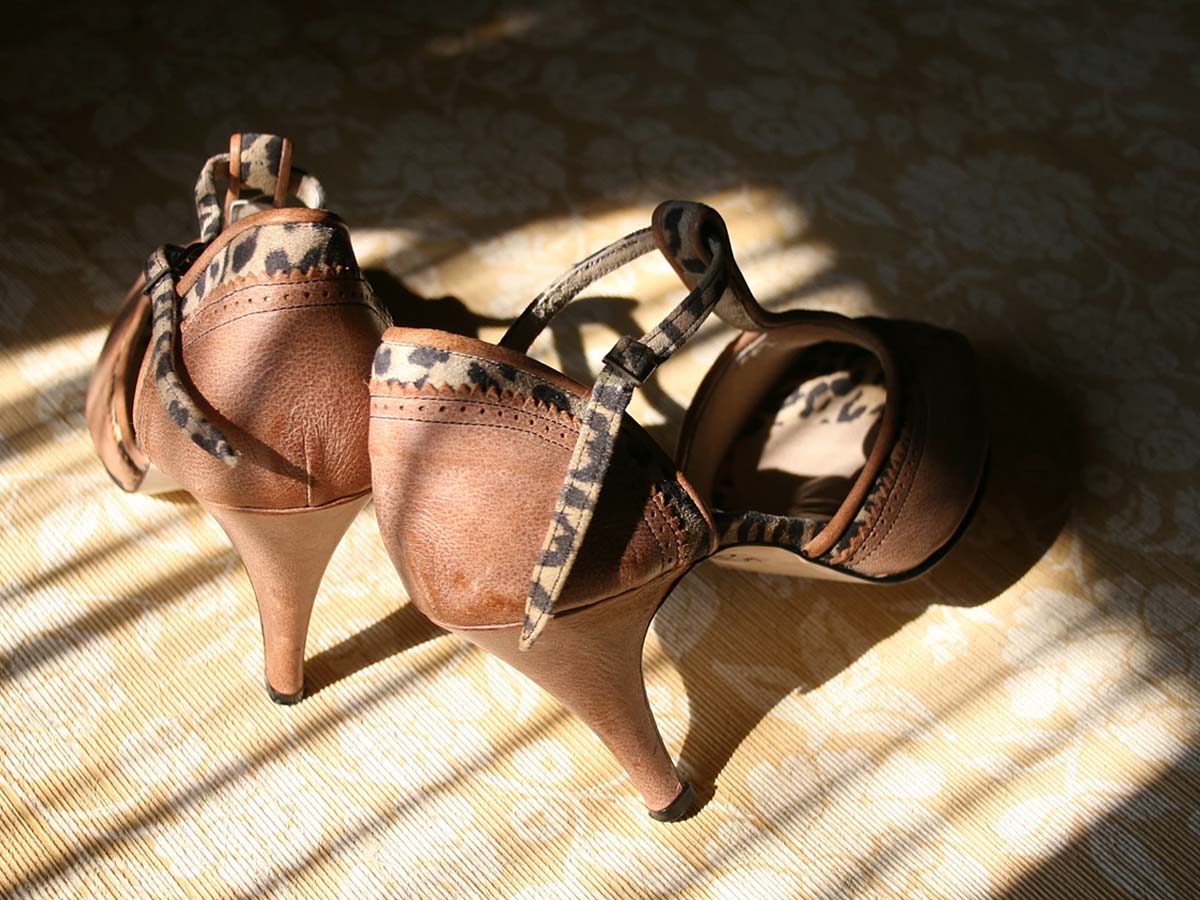 For the love of tango dance
The Tango Leike brand was founded by Fernando Eidis from Argentina. His love of tango dancing rather accidentally transformed him into the shoe producer and designer he is today. He had lived in Italy for some time and discovered the tango scene in Milan for himself. One day, a milonga organizer he was friends with said to him: "We have the milongas for dancing, we have the ladies, but we don't have the shoes!"
Creation of a new brand
Fernando took this statement to heart. He used his next trip to Buenos Aires intensively to research all types of dance shoes. He found different materials that he combined and began to produce prototypes, which he took to Europe and sold there at the milongas. This is how one of the most important brands for Argentine tango shoes was born. It was named after Leike, the name of Fernando's mother.
From Europe to Buenos Aires and back
Fernando initially sold his models in Europe. After the first, very successful period, he took the next logical step: The Tango Leike shop in Buenos Aires was opened. Fernando worked here with Laura, his older daughter. She managed the shop and production in Buenos Aires. In addition, it brought a breath of fresh air to the brand. Tango Leike became one of the most popular tango shoe brands in Argentina. However, the country's economic crisis caused Fernando to return to Europe some time later.
Handmade in Italy
He moved production to Italy and invested in cutting, punching and sewing machines. Since then, his shoes have been designed and made by hand in a traditional craft workshop. Their special feature: ultra-flexible leather soles in combination with a ball pad that does not weaken. This ensures hours of dancing pleasure without tiring your feet.
Fernando's Austrian partner Manuela Dutzler has been supporting him with design, production and sales since 2014. Tango Leike also offers different heel heights for each model.
Veronica Bond - fashion designer from Munich
The Munich-based fashion designer Veronica Bond is known for her sophisticated jersey dresses that flatter every figure. Her clothes are incredibly comfortable and pleasant to wear.
In addition to her casual yet spectacular evening wear, Veronica designed a collection of elegant dance dresses, dance skirts and tops made of flowing fabrics. She modified the cuts of her evening or day dresses especially for the needs of tango or salsa dancers.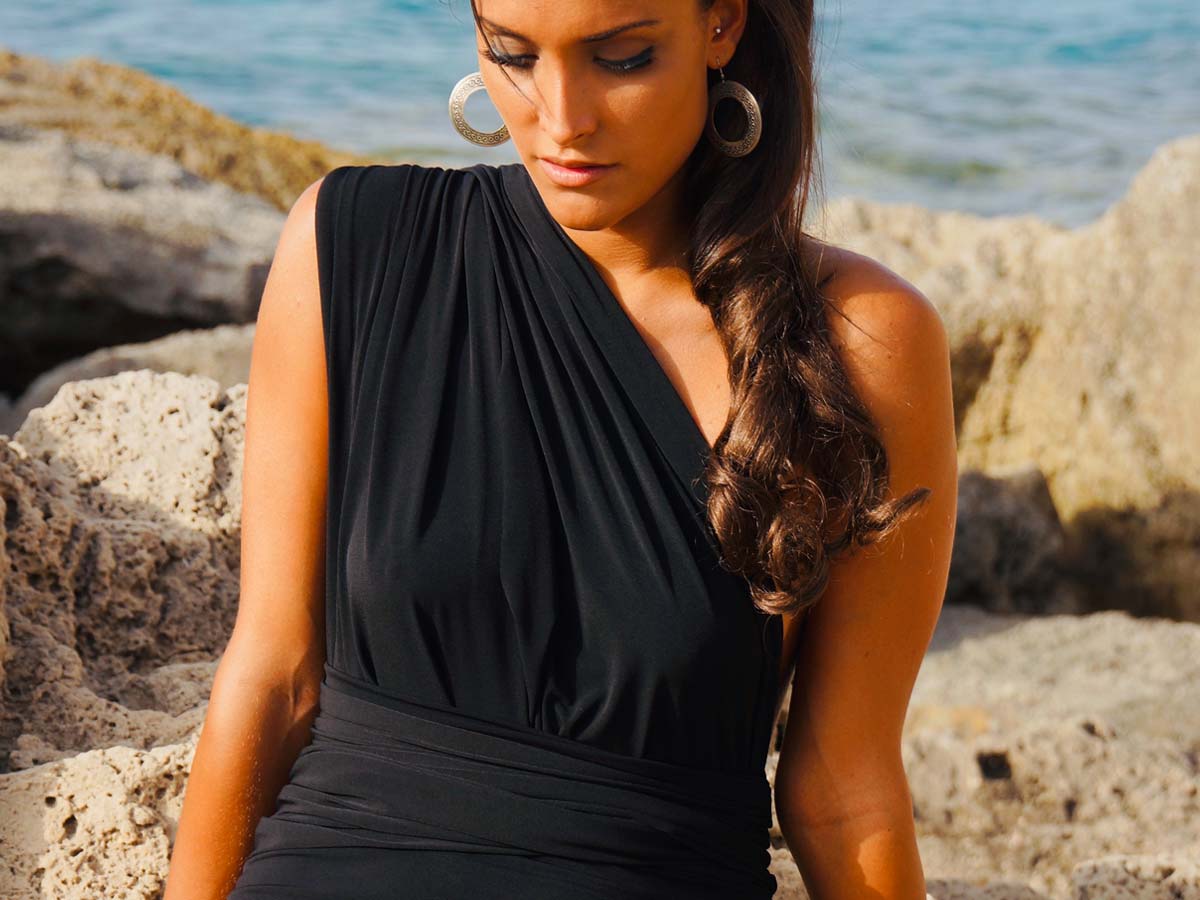 From Munich to New York
At the beginning of her career, Veronica Bond worked in the costume department of the Munich National Theater before studying fashion design in Paris and then working in Karl Lagerfeld's studio. She later went to New York and opened the first Veronica Bond shop in the Soho neighborhood, which she ran for many years.
She now lives and works in Munich again. Her specialty are sophisticated cuts that slim down and show the most varied of body shapes in the best light - sexy, but always ladylike.
The exclusive tango collection
The pieces of Veronica Bond's exclusive dance dress collection are characterized by the fact that they follow every movement. The flexible dresses and skirts are either slightly flared or have a slit for enough legroom. There are no annoying buttons or zippers. Neckholder tops are closed with ties. The fabrics are supple and feel pleasant on the skin. They have a nice fall and yet are light enough for hot nights.
Handmade in Germany
All models are sewn in Veronica's own studio near Munich. When ordering in the Munich flagship store, they can also be made to measure and your own color preferences. The stretch jersey fabrics used for her dance fashion are wrinkle-free, washable and retain their shape, their bright colors and the beautiful silky matte shimmer even after many years.
Transformation artist - the multi-dress
The long-time bestseller from Veronica's collection is the "multi-dress", a model that can be transformed into at least five different dresses, depending on how you wrap it! The cut of this "magic dress" has been modified especially for dancers: the dance version has a longer skirt and narrower ties than the famous original, plus it is knee-length instead of floor-length.
Veronica Bond's dance dresses are suitable for tango, but also for salsa, swing or standard dances. They are modern, elegant pieces that stand out pleasantly and can also be used in a variety of ways outside of the dance floor.
Paso de Fuego - shoe design from Stuttgart
For many years, Passo de Fuego has been the reliable source for beautiful and solid dance shoes in Germany. Junaid Hameed, founder and owner of the brand, attaches great importance to the construction when developing his dance shoes. He designs his women's shoes in such a way that they support the typical tango walking backwards: with a comfortable padding in the front area of ​​the foot.
The former engineer has intensively studied different heel heights and limited the maximum height of the heel in his women's shoe collection to 8 cm, so that the dancer can always remain elastic in the knees.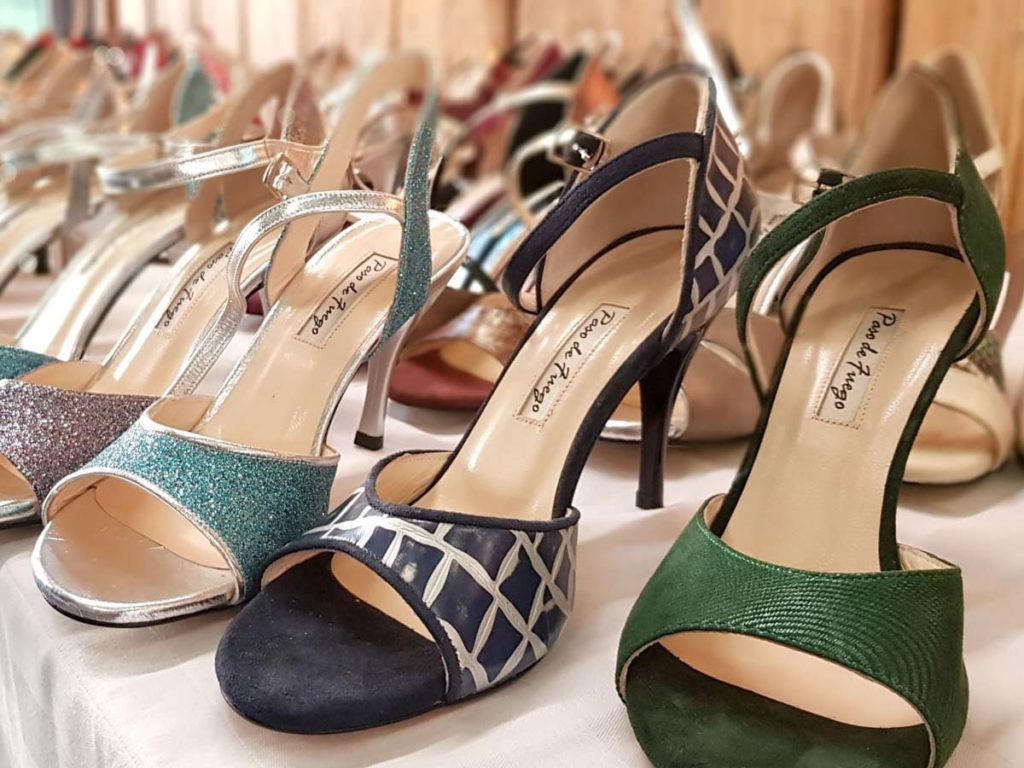 Diverse shoe shapes for women and men
In addition to classic tango shoes, the range also includes beautiful flat sandals for ladies, as well as tango sneakers for training or for women who dance in the leader's role. Paso de Fuego women's shoes come in heel heights from 2 to 8 cm.
The selection of men's shoes is just as diverse. It ranges from sneakers and shoes made of suede to elegant dandy models made of nappa leather. Valuable hand-woven leather is also used, which provides a pleasant air supply for the feet in warm temperatures.
The creation of Paso de Fuego
When Junaid Hameed started designing dance shoes in Stuttgart / Germany 15 years ago, he could only get scant information about them from shoe manufacturers. As he danced tango himself, he asked other dancers what they wanted from their shoes. The result: They should be comfortable and you should be able to turn well in them!
Junaid watched the dancers on the dance floor and soon discovered that everyone has unique feet. Some are narrow, others wider and some have hallux valgus, which makes normal shoes uncomfortable when dancing.
What do tango shoes have to do?
After a while Junaid was able to define exactly what makes good tango dance shoes. Since he couldn't find shoes that met his criteria, he decided to make them himself. In doing so, he used his knowledge as an engineer. A new brand was born: Paso de Fuego (Spanish for "step of fire"). The manufacture of street shoes has a centuries-old tradition, but shoes specially designed for tango are a relatively new product for a rather small market.
In order to dance tango with energy, perseverance and sensuality, it is particularly important for women that the front part of the tango shoes is comfortable. They should make walking backwards easier. In 2008, Junaid Hameed was one of the first shoemakers to introduce padding in the footbed for this purpose.
Handcraft with know-how
In addition, there are other requirements that the Stuttgart brand would like to meet in the manufacture of tango shoes for women and men. A team of qualified shoemakers with over 20 years of experience is therefore exclusively specialized in the production of dance shoes. This is done carefully by hand, from the design and cutting of the leather to the sewing and joining of the individual parts. All types of leather and other ingredients come from Europe.
Paso de Fuego shoes are offered at sales events at milongas and festivals as well as in their own online shop. They can also be tried on directly in the Stuttgart shop called "Mi Pasión". The owner Junaid Hameed is happy to advise customers personally and also makes the shoes to measure.
More popular brands
Here you will find a small selection of other well-known Tango fashion designers or brand manufacturers.
Tango shoes from Europe:
Madame Pivot, Regina Shoes, Tangolera, Sur, Nueva Epoca

Tango shoes from Argentina:
Mosh Mosh, Madreselva, Katrinski, Darcos, Comme il Faut, Fabio Shoes

Dance fashion from Europe:
Tangolace, Modecreator by Anita, Collección Berlin, Mava Lou, Lin Creations, Isabella León, Chique Dancewear, Joan Ferran Collection, The London Tango Boutique

Dance fashion from Argentina:
Maria Jazmin, Malvon, Mimi Pinzon

History of tango dance fashion
The term tango refers to a musical genre and dance form that emerged in the late 19th century in Buenos Aires and in Montevideo, the capital of Uruguay. It had its origins in the lower social classes in the Rio de la Plata region. In its early days, the middle and upper classes came across tango in places where social classes mixed, for example in the brothels.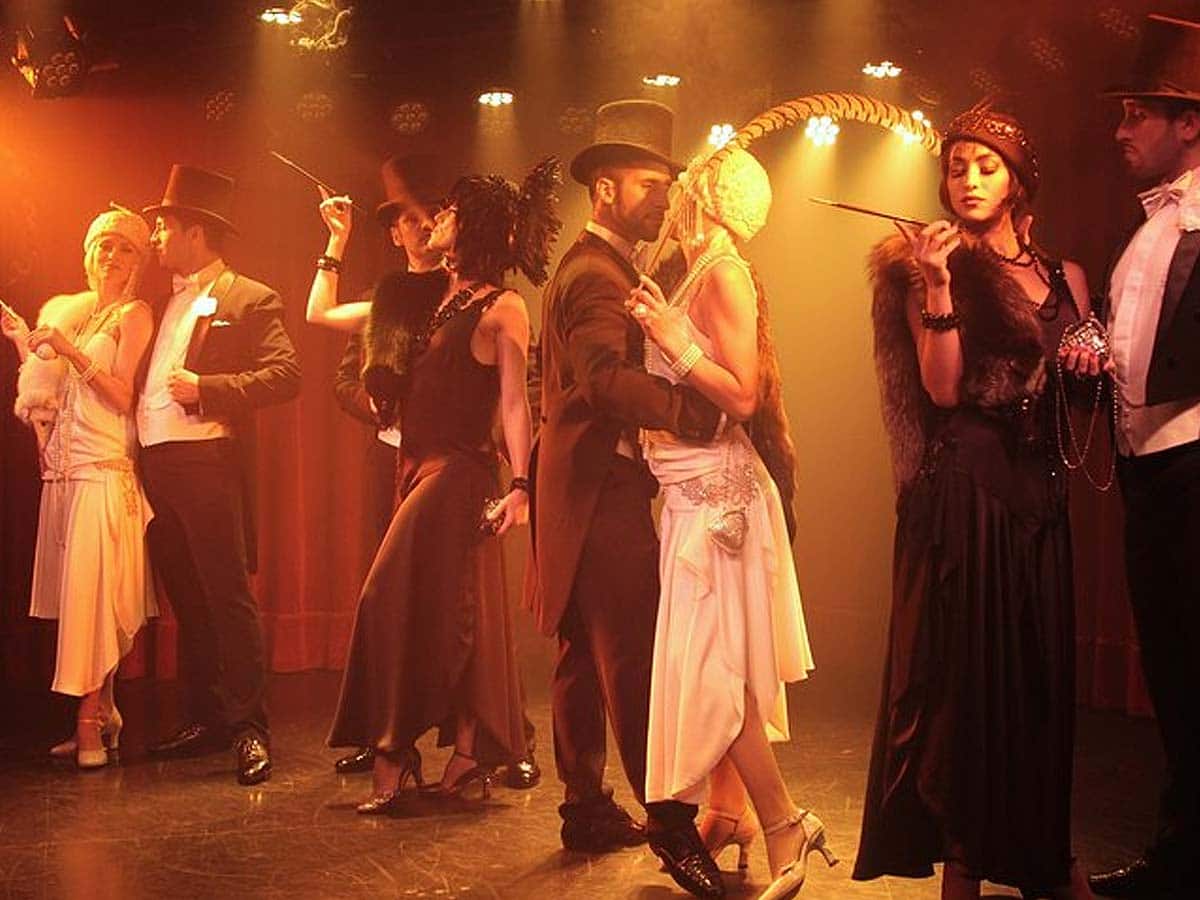 Back then, the style of tango dancers was considered vulgar. Later, when this dance made a splash in the United States and Europe, the tango culture influenced fashion in the dance halls of Paris, London, Berlin, and New York. Gradually the tango fashion emerged.
Women's clothing became lighter and looser to accommodate the movements of tango. Flowing silk fabrics in light colors played around the body. Special corsets were even made for dance, which allowed greater mobility in the upper body. Men's clothing was characterized by boots with higher heels, felt hats and knotted silk ties. The most famous tango musicians like Carlos Gardel, who often wore double-breasted suits and combed back hair, had an impact on men's fashion.
Traditional style
After the tango lost its popularity in the middle of the last century, it slowly returned in the 80s and with it the fashion that initially referred to the past and more or less copied the style of the past. The "vicious" look from back then was initially interpreted with black fishnet stockings, red tight dresses with slits and strappy pumps in flamenco style.
Modern tango fashion today
In the last few decades, however, a contemporary tango fashion has developed that clearly stands out from the old clichés. The women's dresses are made of modern, flexible fabrics that are available in all imaginable colors and patterns. You show a lot of skin as it is often hot on the dance floors. A typical Tango Argentino skirt is often longer at the back than at the front so that it swings nicely when turned. Flowing tango pants for women are also popular. There is suitable clothing for all occasions: for training or for casual open-air milongas, elegant models for dance evenings and spectacular, imaginative designer pieces for shows or stage tango.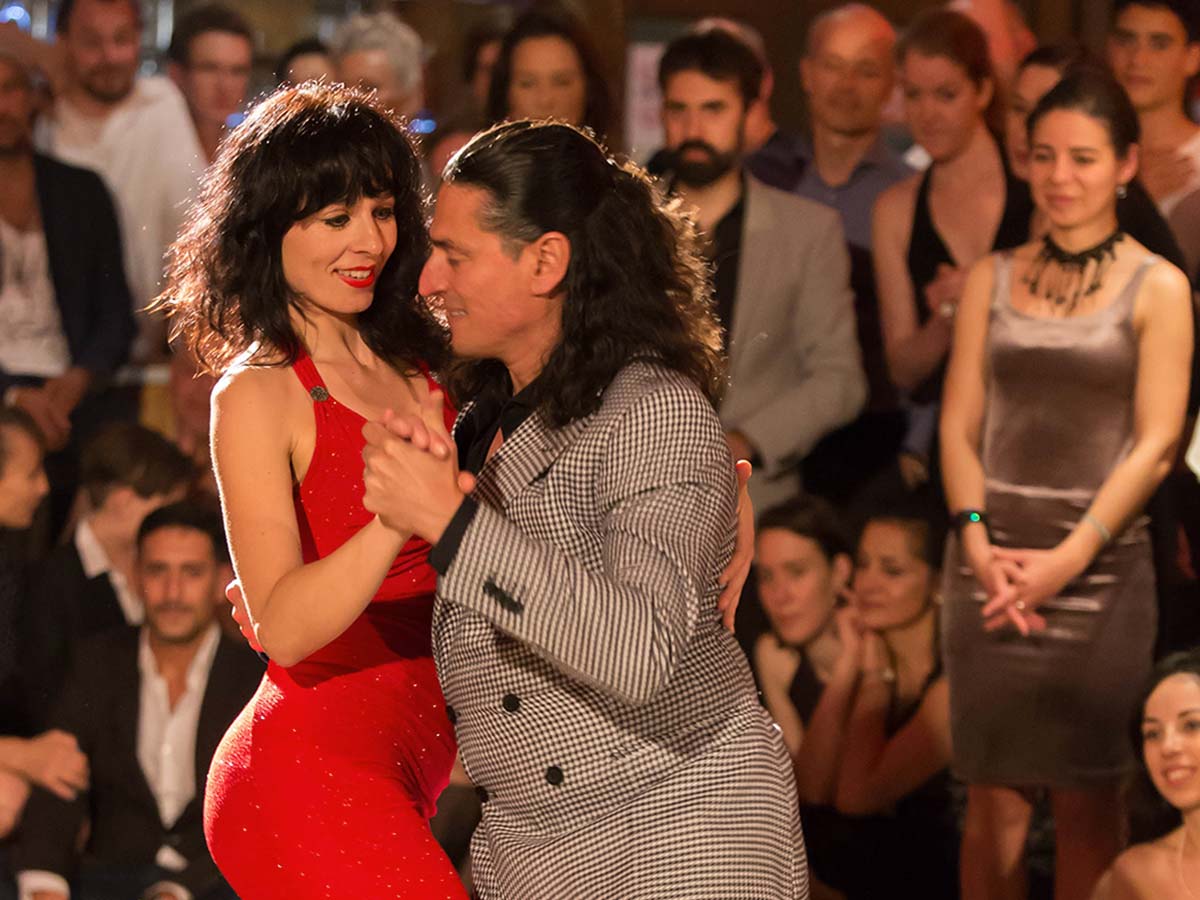 The men also dress depending on the occasion. They like to dance in wide pants made of light fabrics that offer plenty of freedom of movement for the legs. Beautiful shirts in black, white or sometimes extravagant patterns that also adapt to movement are valued as tops. For training you also like to wear a casual T-shirt, for show and stage it can of course be an elegant suit.
And what do you wear underneath?
A special tip: beautiful lingerie that goes perfectly with dance fashion is available in the online shop or in the Munich store of Hautnah. For example, well-fitting halterneck or strapless bras, particularly popular with dancers who want to feel comfortable wearing airy, body-hugging tango fashion. Marion Wagner, the owner of Hautnah, has a lot of experience and offers qualified personal advice!
***
Cover photo: Pixabay. Additional photos: Laelia Milleri (for Costume Couture Berlin designed by Bettina Maria), Veronica Bond, Alagalomi, Tango Leike, Paso de Fuego, Rojo Tango, Thomas Lackner.
***