Argentine tango is a social dance that is definitely no stranger to controversy. It has been disputed right from the moment of its creation. So it is not surprising that some dancers themselves are considered "controversial". One of these personalities is the world-renowned tango dancer Alejandra Mantiñan, who today enjoys the reputation of a living legend.
Freely adapted from the original English text by Anita Flejter, Ultimate Tango/USA
What is it about tango that makes it tango?
In its more than hundred-year history, Tango Argentino has been repeatedly criticized from many sides. The attacks ranged from denigrating it as a "dance for the lower class", which from today's perspective would certainly ennoble it, to being banned by the Pope. Tango survived all of this, but even today it is still at the center of debates on various topics and perspectives.

Whether gender roles, machismo, feminism, queer tango, acceptance, freedom or creativity - there are many issues to discuss on and many controversial points of view in the global tango community.

Moreover, the fundamental question of what makes the tango a real tango is still a contentious issue. On one hand there are the traditional milongueros who believe that tango has to be danced in a certain way. On the other hand, there are younger dancers trying to radically change the definition of tango.

Finally, Tango Argentino is a way of creative self-expression. Based on this definition, one should assume that tango encourages non-conformism among dancers - even among those who stick to the traditional rules.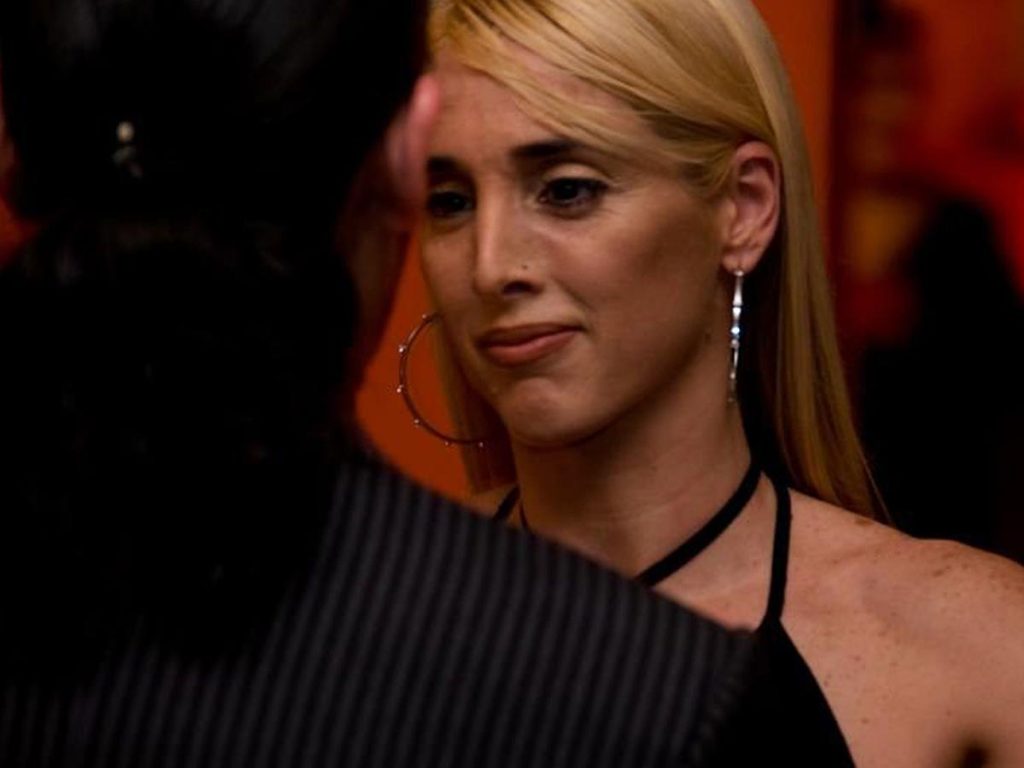 Who is Alejandra Mantiñan?
For many years the name Alejandra Mantiñan has been needing no introduction in the tango world. But for those who don't know her yet: Alejandra Mantiñan is considered a living tango legend, famous as a dancer with "magic feet". In short, her talent and contribution to the tango community is from such importance that her name is synonymous with a goddess, queen, or icon of tango.

Alejandra is also known for the humor that characterizes her dance style. She loves to show funny interludes and playful embellishments that she constantly reinvents. She is not only a fantastic dancer, but also a perfect entertainer. The audience adores her for this!
From a young age, Alejandra dreamed of traveling the world as a professional dancer. Although she didn't necessarily think of tango as the dance she wanted to make her career, nothing stopped her from following her dreams - not even a serious accident.

According to a post on the Argentine website Tango fashion news:
Alejandra Mantiñan and Gregorio Garrido performing
Star on the world's biggest stages
Apart from her skills and knowledge in the Tango dance , also her international experience and list of dance partners are remarkable. In more than 30 years of career, Alejandra Mantiñan has had the opportunity to share the stage with some of the most influential and inspiring dancers.

A post by Bali Tango in Paradise lists Alejandra's partners as well as her achievements:
By the way, Alejandra was also Antonio Todaro's assistant for five years. For those who don't know, Antonio Todaro was one of the most creative tango dancers that ever lived. He loved to invent long, sharp, complex sequences of flashy steps that you still see many professional tango dancers do today.

Alejandra was also a member of the jury for the Mundial de Tango de Buenos Aires (the Tango World Championship) as well as for many other competitions around the world. Can it be possible that a seemingly popular tango dancer with all these awards and accolades is controversial in the tango community?
Alejandra Mantiñan's method
One feature that perhaps sets Alejandra Mantiñan apart from other famous tango dancers is her medical background. That in itself is not a cause for controversy. However, it is the way Alejandra applies her medical knowledge to the tango that draws admirers and critics alike.

As a result of the tango being meant to be a dance for everyone, much of the culture surrounding it is quite traditional. Therefore, those who break with established norms or Codigos to pursue new ways of understanding tango are sometimes met with resistance or rejection.

Alejandra Mantiñan has introduced her own scientific approach to tango dancing, which is definitely seen as a way to challenge the status quo.
Alejandra in an interview with Pepa Palazon
In an interview with Pepa Palazon in her talk show series Tengo una Pregunta Para Vos , Alejandra explains how she developed her scientific Tango method:
Alejandra explains that what she has developed is "human mechanics" - the mechanics of ordinary people who have no experience other than going to work every day. However, by applying a scientific method to tango, Alejandra challenged the notion that tango dance was based solely on improvisation, spontaneity, intuition and feeling.
In the meantime, Alejandra Mantiñan has founded several tango schools with their headquarters in Rome. There, specially trained teachers teach according to Alejandra's method of biomechanics.
Alejandra Mantiñan and Leandro Palou dance live to "Llorar por una Mujer", Sexteto Milonguero
Women as leaders
Aside from the established norms, tango is also a dance that has set roles for both men and women. Today, these roles are defined in a more contemporary way with leading and following or leaders and Followers . Furthermore, there are currently many tango groups that advocate for greater inclusion of those who take on the role of leader or follower, regardless of gender.

Even the terms leaders and Followers are now being questioned because they can lead to misunderstandings about the responsibility of the individual dance partners. For example Tango Forge suggests renaming the roles of Leader and Follower to the less gendered terms "Mark" and "Revel".

At the time Alejandra Mantiñan was making a name for herself in tango, such considerations were received negatively, even with hostility. So it's not surprising that Alejandra was heavily criticized for dancing as a leader. The Queer Tango Project shows two videos from that time in which Alejandra dances with female partners. In one of them she is dressed as a man, performing at the traditional Club Gricel.
In the interview at Tengo una Pregunta Para Vos Alejandra herself tells about her experiences: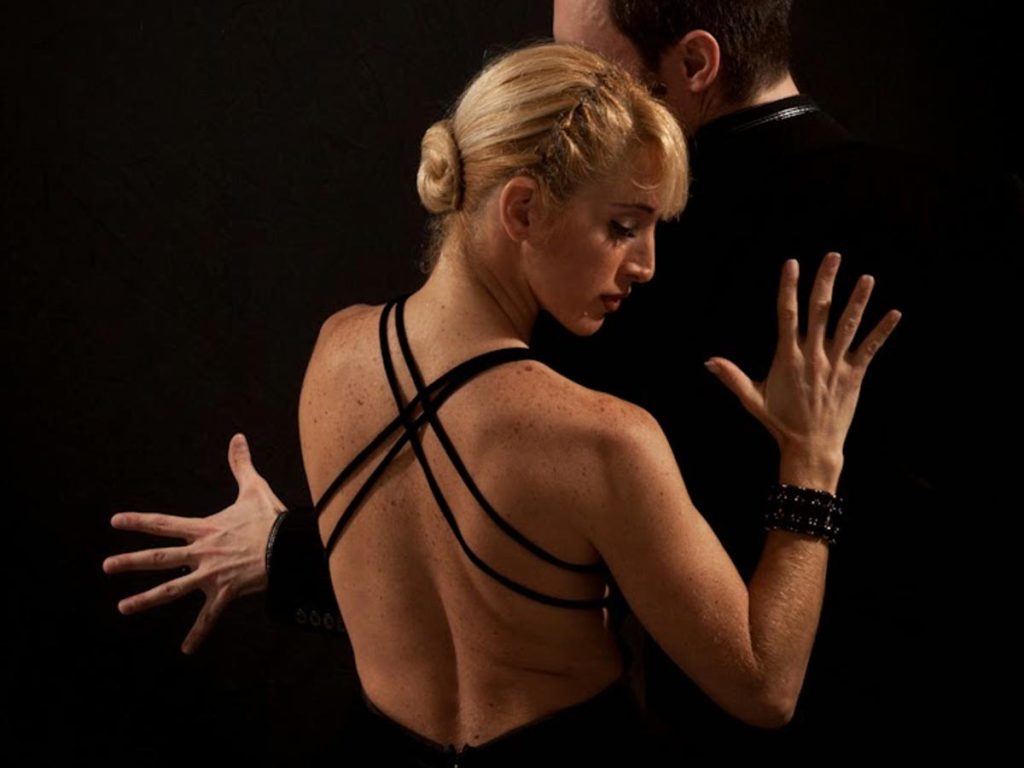 Documentary about Alejandra's life
The documentary film The Tango and Me, which director Joergen Erik Assentoft made about Alejandra's life, makes her position on the topic of "women as leaders" even clearer.

In a review published in the Journal Universal Cinema , the author writes:
Freedom and acceptance
Another, equally controversial, debate about Alejandra Mantiñan involves her comments on the apparent hypocrisy in the tango world. Although Alejandra is now a popular tango dancer, she used to have to deal with many demeaning and derogatory comments precisely because of the dance style that made her famous.

A lot of people talk about how difficult it can be to learn and master tango. But Alejandra's experience shows how difficult it is to achieve freedom and acceptance in a community that promotes tango as a dance of supposed freedom of expression.

In conversation with Pepa Palazon at Tengo una Pregunta Para Vos , Alejandra says:
Alejandra Mantiñan and Aoniken Quiroga dance live to "Buscandote", Orquesta Pasional
A free spirit
With all that said, it's heartening to know that Alejandra was able to shrug off the criticism she received while still pursuing her career with zest.

Meanwhile, Alejandra Mantiñan enjoys the reputation of being a living tango legend. This is because many tango dancers, especially those who want to improve their craft and do something different, have been inspired by their history. Her former critics, however, can no longer deny her talent and skills on the dance floor, which are today recognized all around the world.

Even if some still consider her as "controversial" for defying established rules, Alejandra remains to be a free spirit. In any case, her life story is the best proof of being worth standing up for her convictions.
***
Links
Original blog article in English on Ultimate Tango
Interview with Pepa Palazon in Tengo una Pregunta para Vos (Spanish with English subtitles)
***