Your dance shop for all things tango
In our SHOP we show an exclusive selection of tango fashion, tango shoes, bags and accessories from well-known brands. You can order these directly from us.

The idea: Everything under one roof and well sorted, what you previously had to look for on many pages! Thanks to many years of dance experience in Europe and Argentina, we know what is important when choosing "equipment".
Tango Argentino
Shop & blog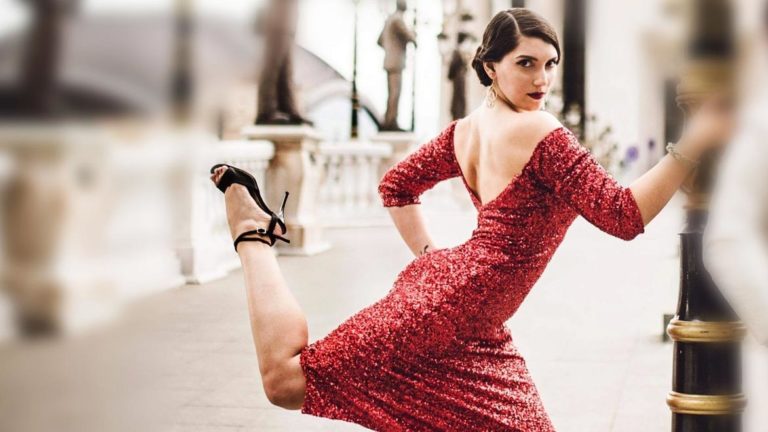 Tango shoes for women have changed: open sandals with narrow, high heels are very popular today. Men's tango shoes, on the other hand, are usually classically elegant ...
Blog for Tango Argentino
On this BLOG you will find interesting, new and curious things about our favorite occupation. Everything you always wanted to know about tango!
We follow the careers of current dance couples, portray well-known teachers or organizers and indulge in the music of old and new orchestras. We also report on tango trips, art, films or books and keep you up to date on the latest dance fashions.
Tangodanza - Magazine for Tango Argentino
In the magazine "Tangodanza" you will find exciting reading material, as well as a lot of interesting and inspiring things to do with Tango Argentino! The magazine appears four times a year. Tangodanza also offers an online shop for books, CDs, DVDs, calendars and postcards.
Design for the tango
These fashion designers specialize in dance and tango fashion: the shoe brand Tango Leike stands for comfort and beautiful design. Costume Couture Berlin - imaginative fashion, feminine and sexy. Alagalomi - colorful, stable dance shoes from Italy. Veronica Bond - sophisticated jersey dresses that flatter every figure.
TESTIMONIALS
YOU TANGO
SAY THANKS !!!
We thank everyone who visits our website and has remained loyal to our online shop since it opened!
4.8
Average Google rating